When preparing for my guests I had this morning, last night this empty frame was driving me nuts! So I created some easy 5 minute art! It really only took me 5 minutes!
My frame before. Empty!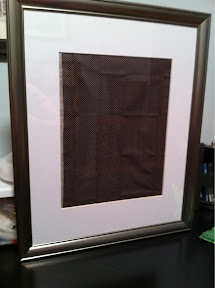 I taped red fabric to the back of the mat, then put the frame back together.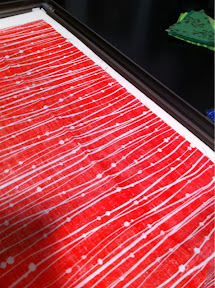 When I made my Christmas pillows a few weeks back, I knew how much I hated using the iron, so I prepared a few extra trees using the Wonder Under product, so I have a bunch of fabric trees with the paper backing on them. I used basic tape runner and glued the trees to the outside of my glass frame.
And we have a super easy Christmas decoration. And all of it can be re-used in the future since I only used tape! The flash on my camera emphasized the creases in my fabric, but they are not that noticeable on the wall.... like I said, I don't like to iron.... but that would be an easy fix!